Ⅰ. Why Change The Watch Strap?
When you buy the apple watch, the official has configured the watch strap you choose, why buy other different watch bands? The beauty of the strap is sometimes greater than the practicality. We usually want to go shopping with friends, classes, mountaineering, swimming, attending meetings, dating, etc., there are so many activities, a watch strap can really meet your needs for all occasions?
Just like you are doing outdoor sports, but wearing a leather or stainless steel watch, you will feel very breathable, very business and casual feeling, will also affect the life of the strap, it is best to wear nylon, rubber strap. For different requirements, two conditions must be met:
Functionality: Different materials of the strap have different functionality, for example, when you sleep, you must hope that the strap material can be soft, no sense of restraint;

When you exercise, you will want the strap to be stable and strong, even if you sweat profusely, it will not stick to the arm and cause discomfort, and it is breathable;

Aesthetic: The watch is not only to see the time and record the physical condition, but also a fashion item, it will become an accessory to express your personality, and the strap is the most eye-catching.

For example, when you are in class, you want the strap to be nice and easy to match with your clothes;

When you are doing business, you want to feel professional, in order to enhance your professionalism, your strap needs to be formal and business style.

Changing the strap feels like changing a new watch, bringing a new look to the watch.
Ⅱ. The Difference Between Apple Watch Strap And Third-party Watch Strap
The biggest difference between Apple and third-party straps is price, followed by style.
Alternative third-party bands for your Apple Watch offer an excellent choice that's just as remarkable as the official Apple watch bands. While branded options like the Hermes watch band and other official bands are undoubtedly luxurious, soft to the touch, and of exceptional quality, their high price point can be a deterrent.
Like Hemsut, which specializes in wristbands, the goal is to provide you with premium watch bands that possess these same desirable characteristics but at a more affordable price. Crafted from top-tier materials, such as the renowned Epsom® leather used by Hermes for their exquisite watch wraps and luxury bags, as well as the time-honored Horween® leather, which has been perfected over a century by skilled artisans, our Apple watch bands will adorn your wrist with a grand sense of style.
Ⅲ. The Characteristics And Application Scenarios Of Various Strap Materials
1. Nylon Strap
Application: sleeping, class, travel, leisure party, daily office
Advantages: light and soft, strong wear resistance, strong air permeability, often use Velcro, can adjust the length at will, military style outstanding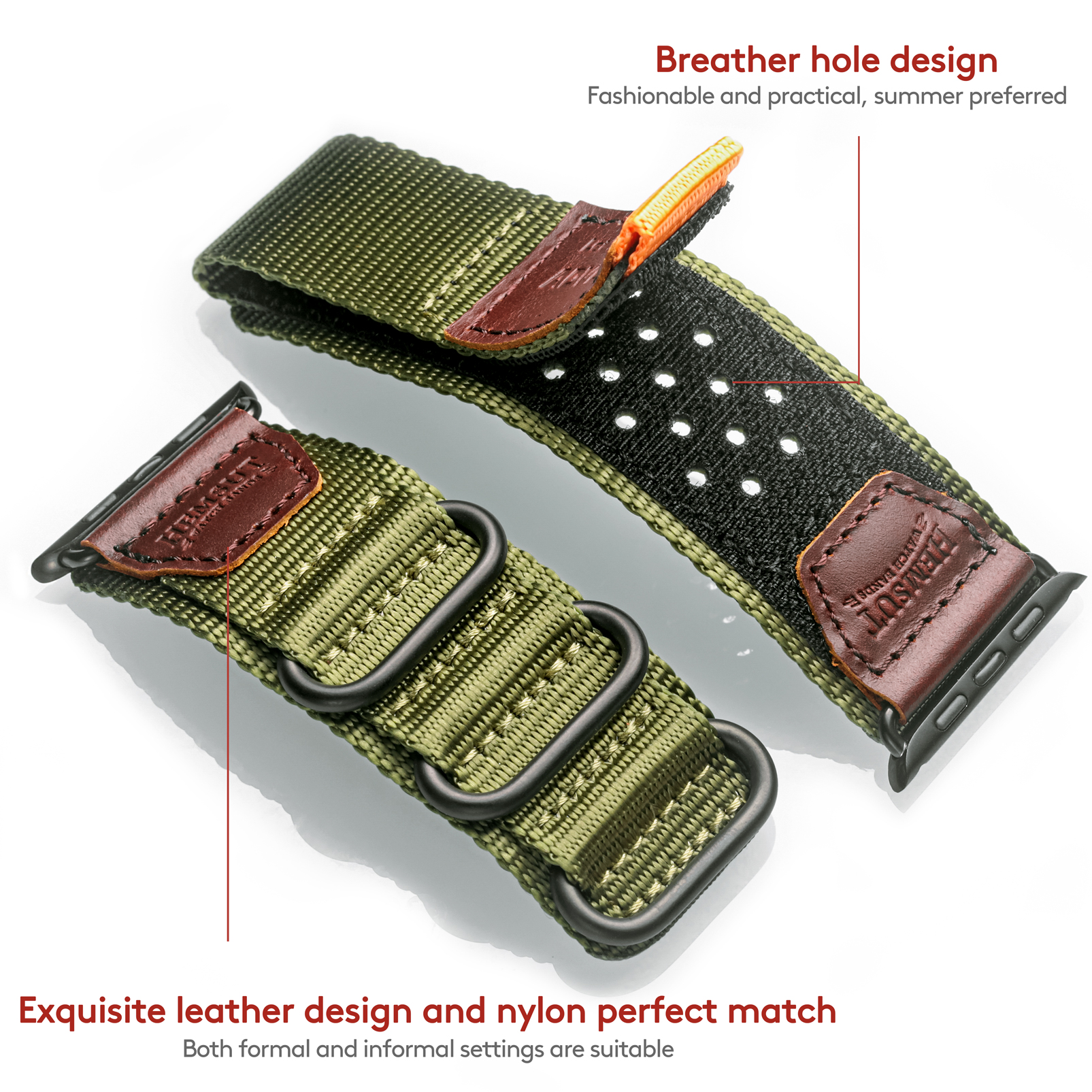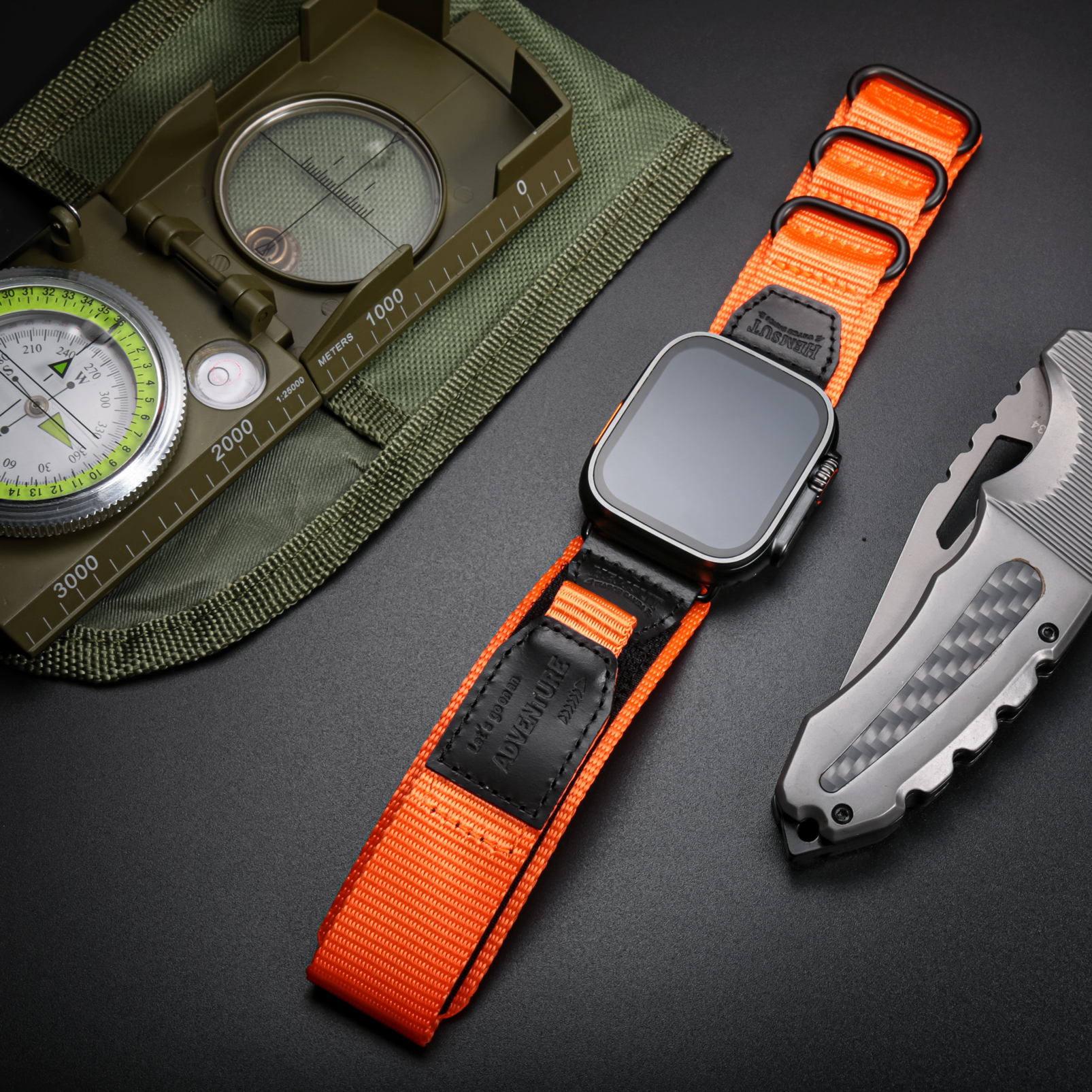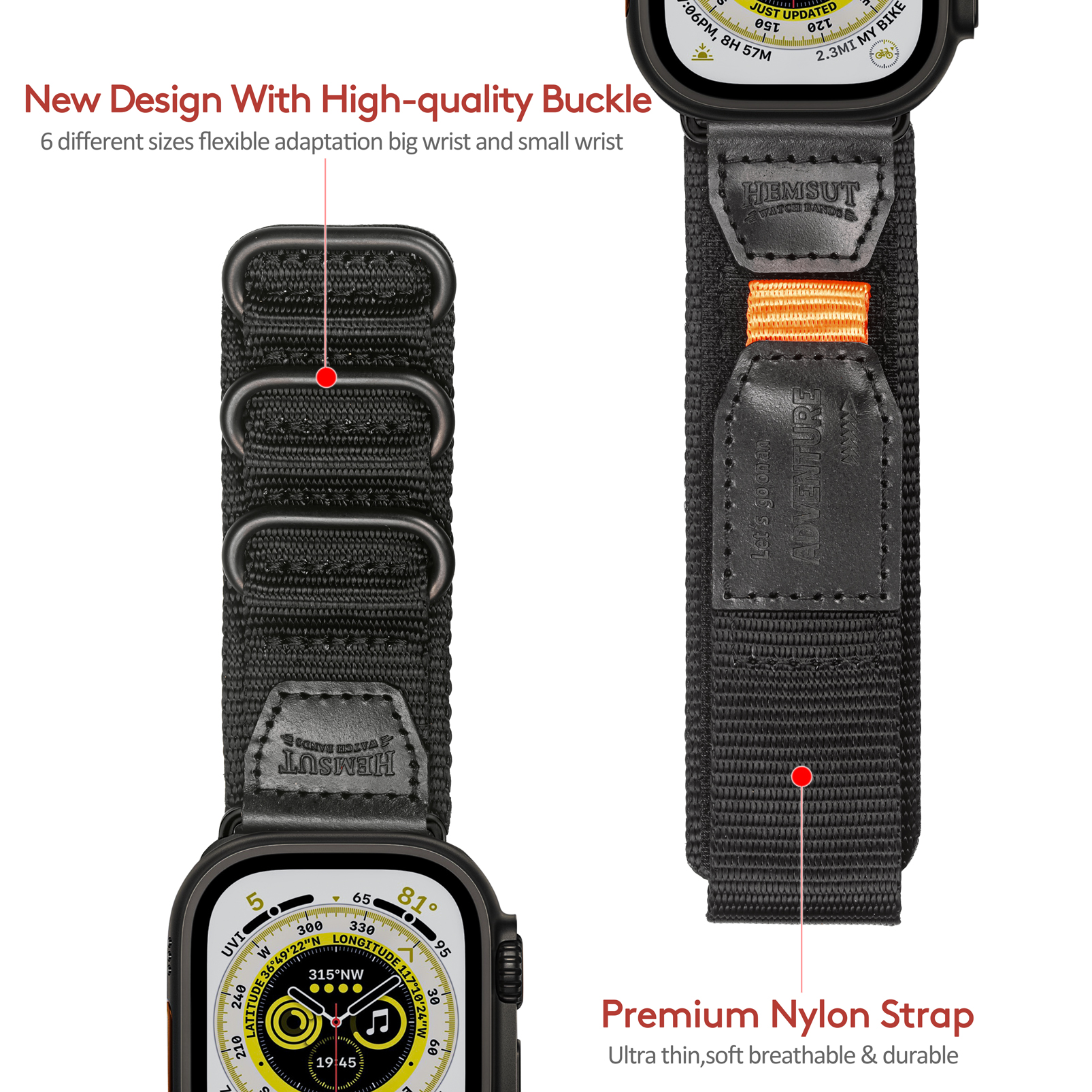 Premium Nylon Apple Watch Ultra Bands | Hemsut
2. Sports Strap (silicone)
Application: outdoor sports, water sports, home
Advantages: easy to clean, good water resistance, soft and skin-friendly, comfortable and lightweight, color choice, long life, tension, not easy to deform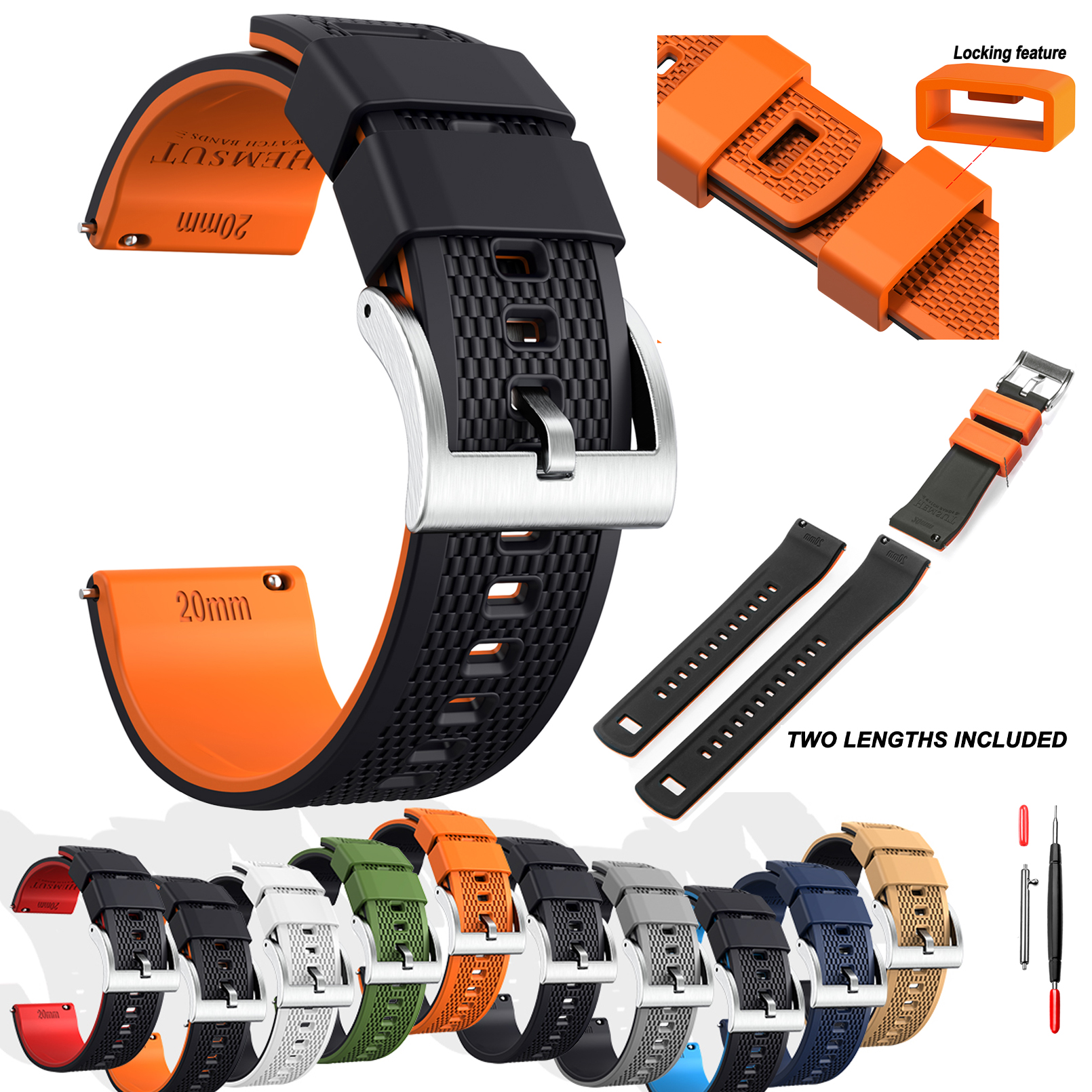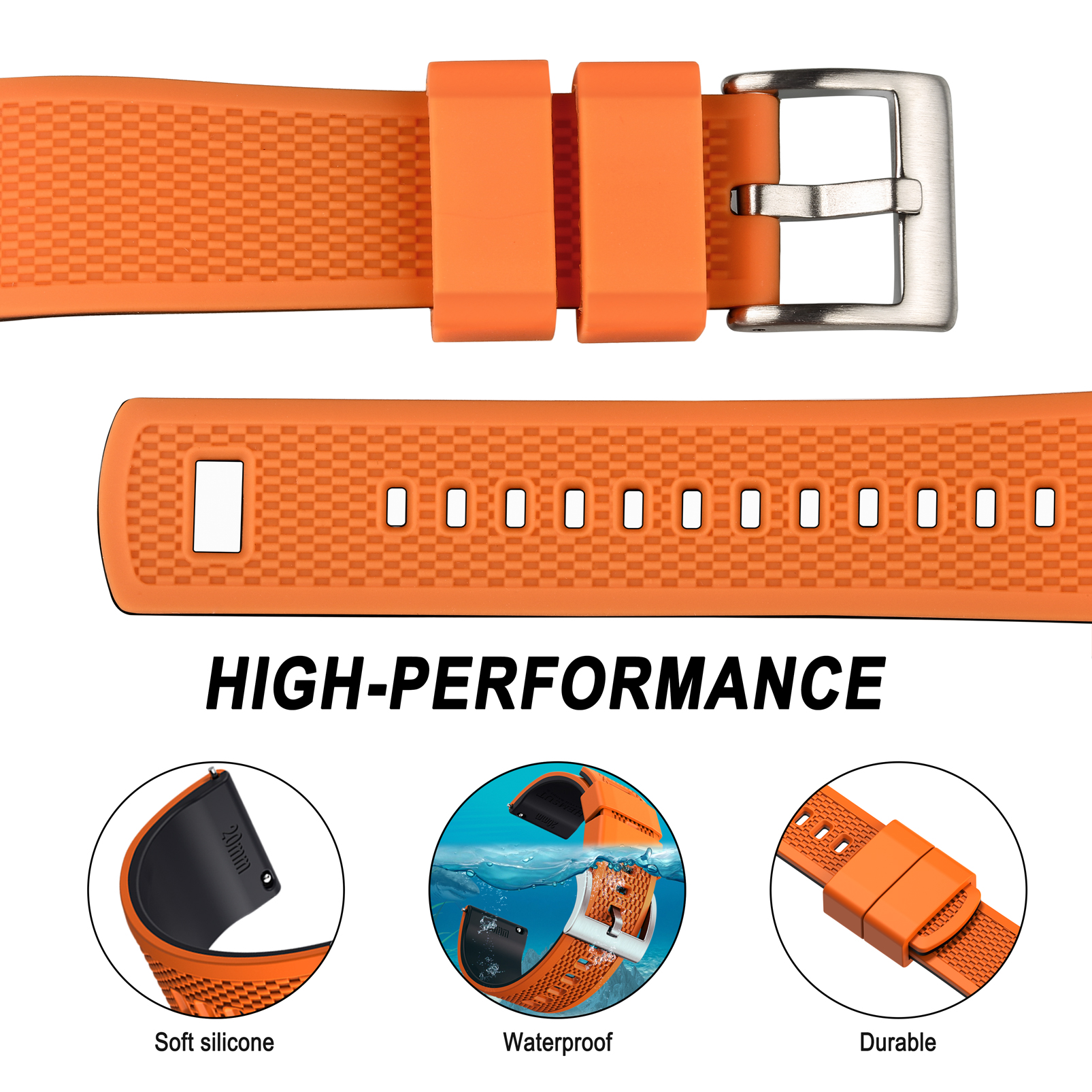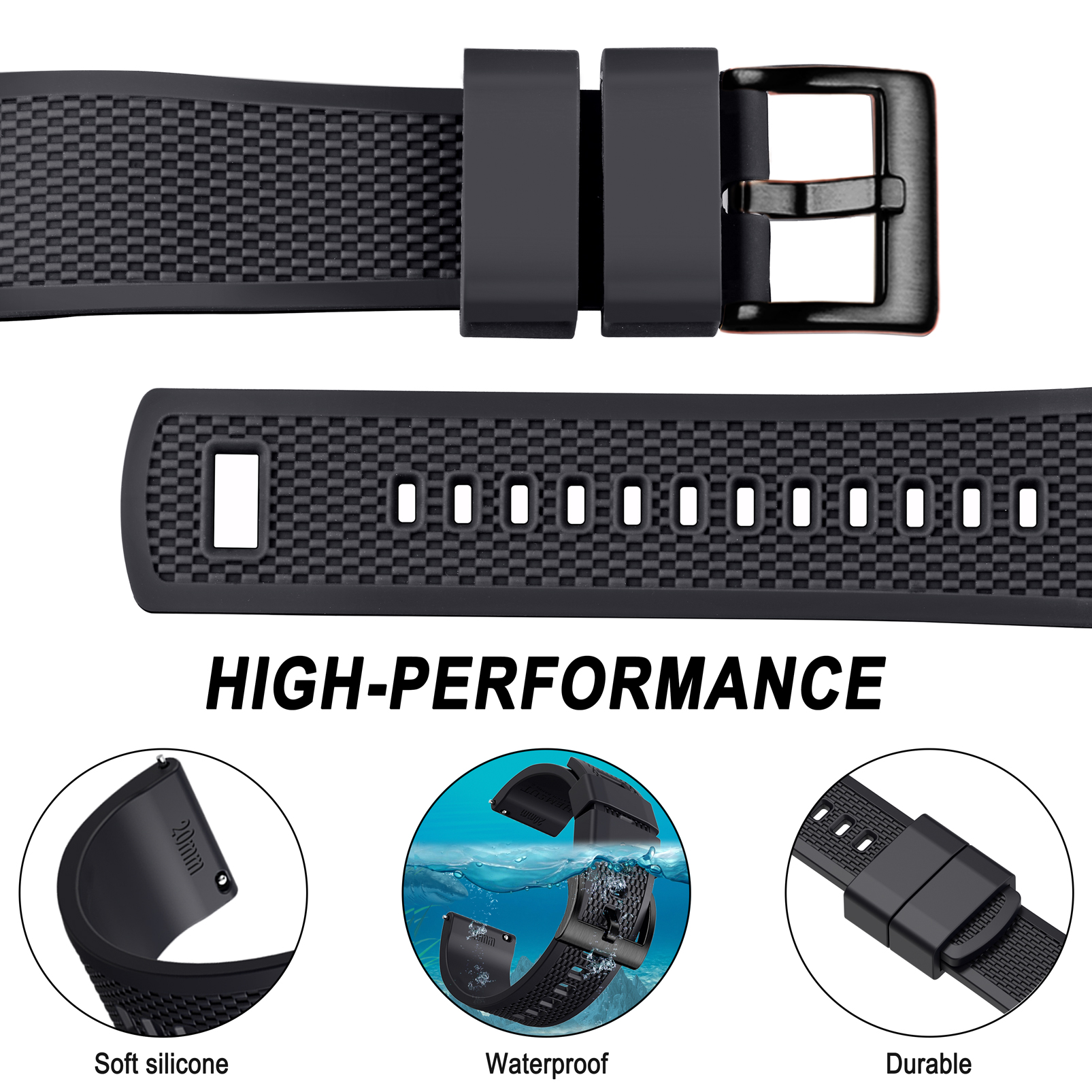 10 Colors Jelly Silicone Apple Watch Bands | Hemsut
3. Canvas Strap
Application: casual daily
Advantages: versatile, strong wear resistance, light and breathable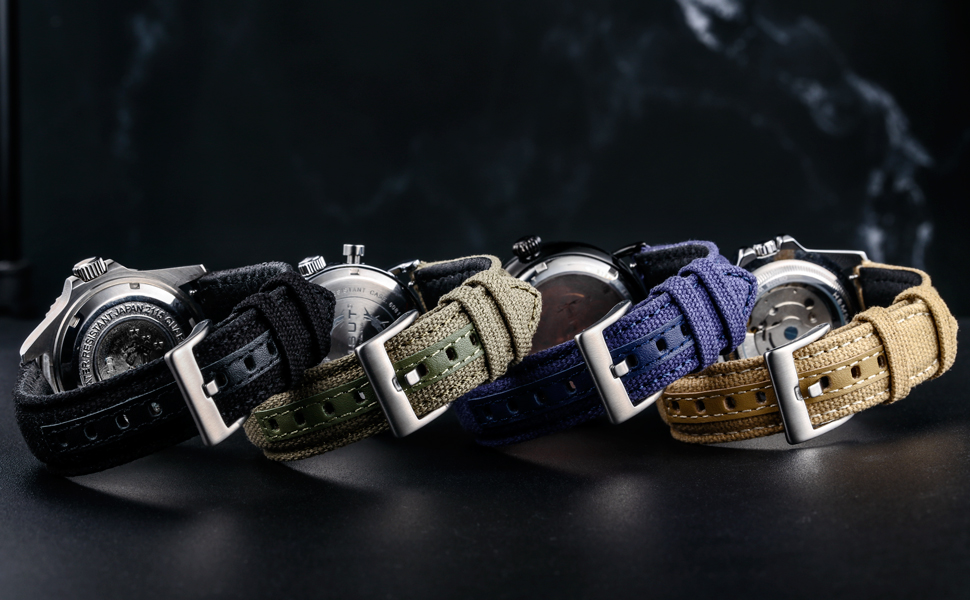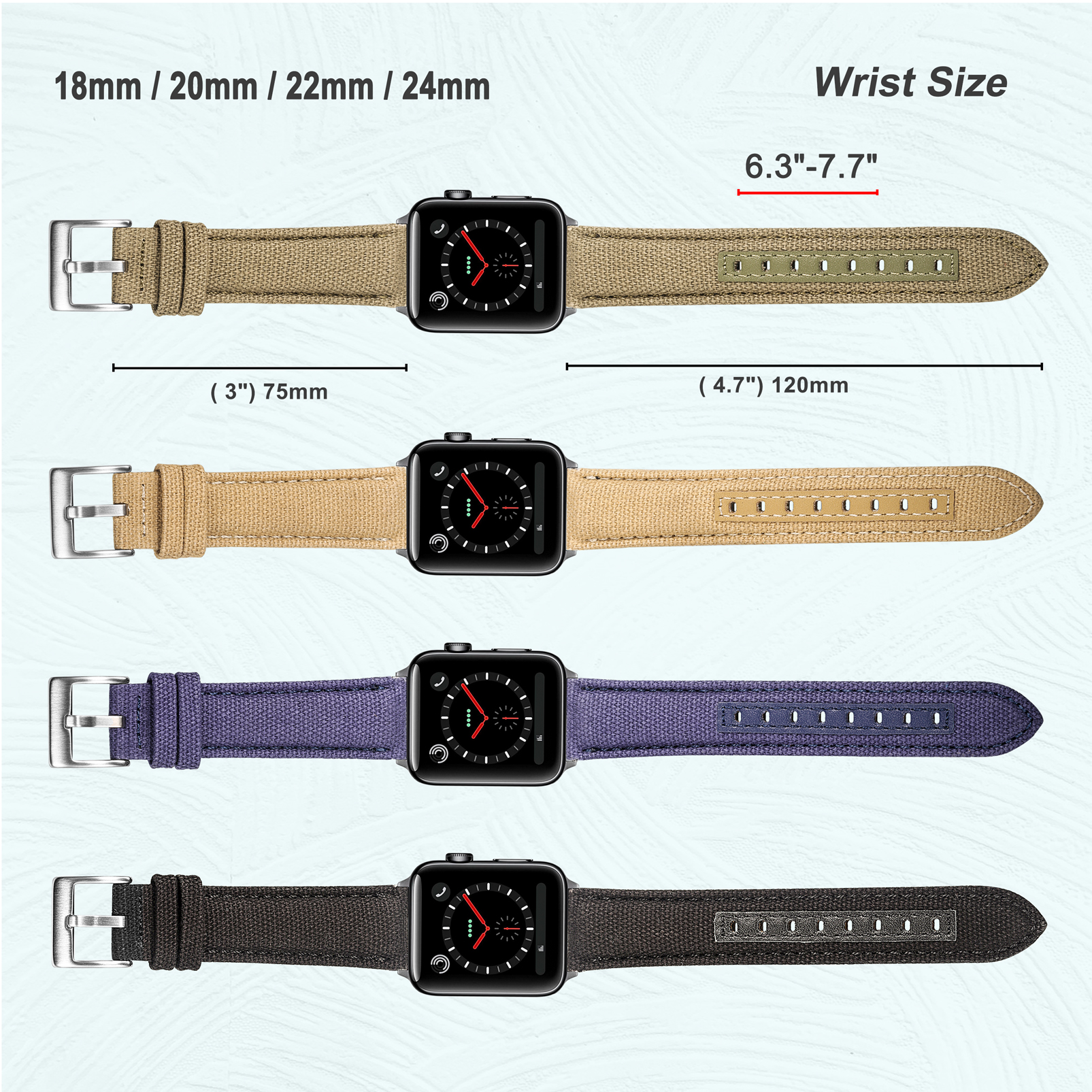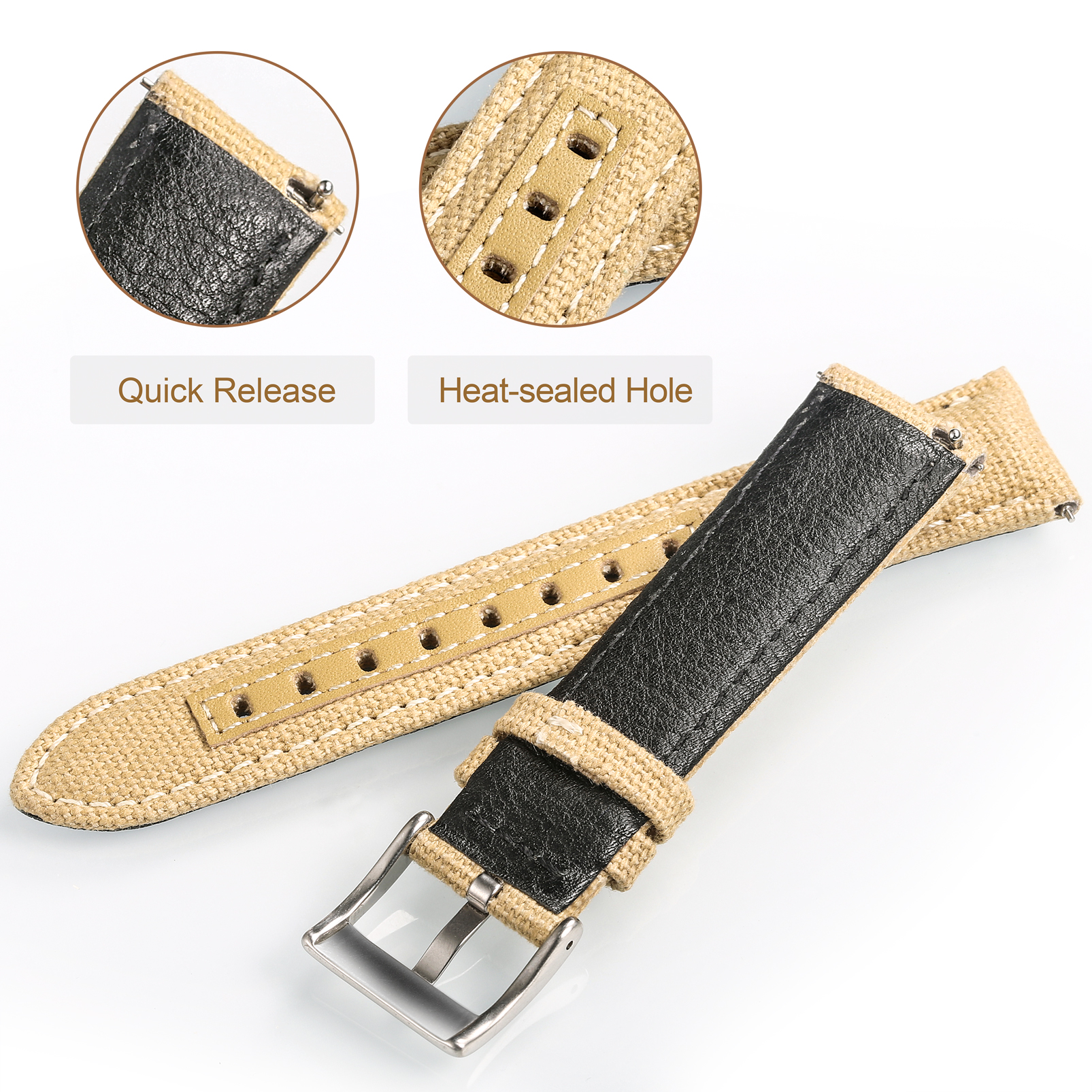 Canvas Apple Watch Bands | Hemsut
4. Leather Strap
Application: Various formal occasions, such as business meetings, dinners, social gatherings, anniversaries
Advantages: high-grade exquisite, elegant, texture, soft and comfortable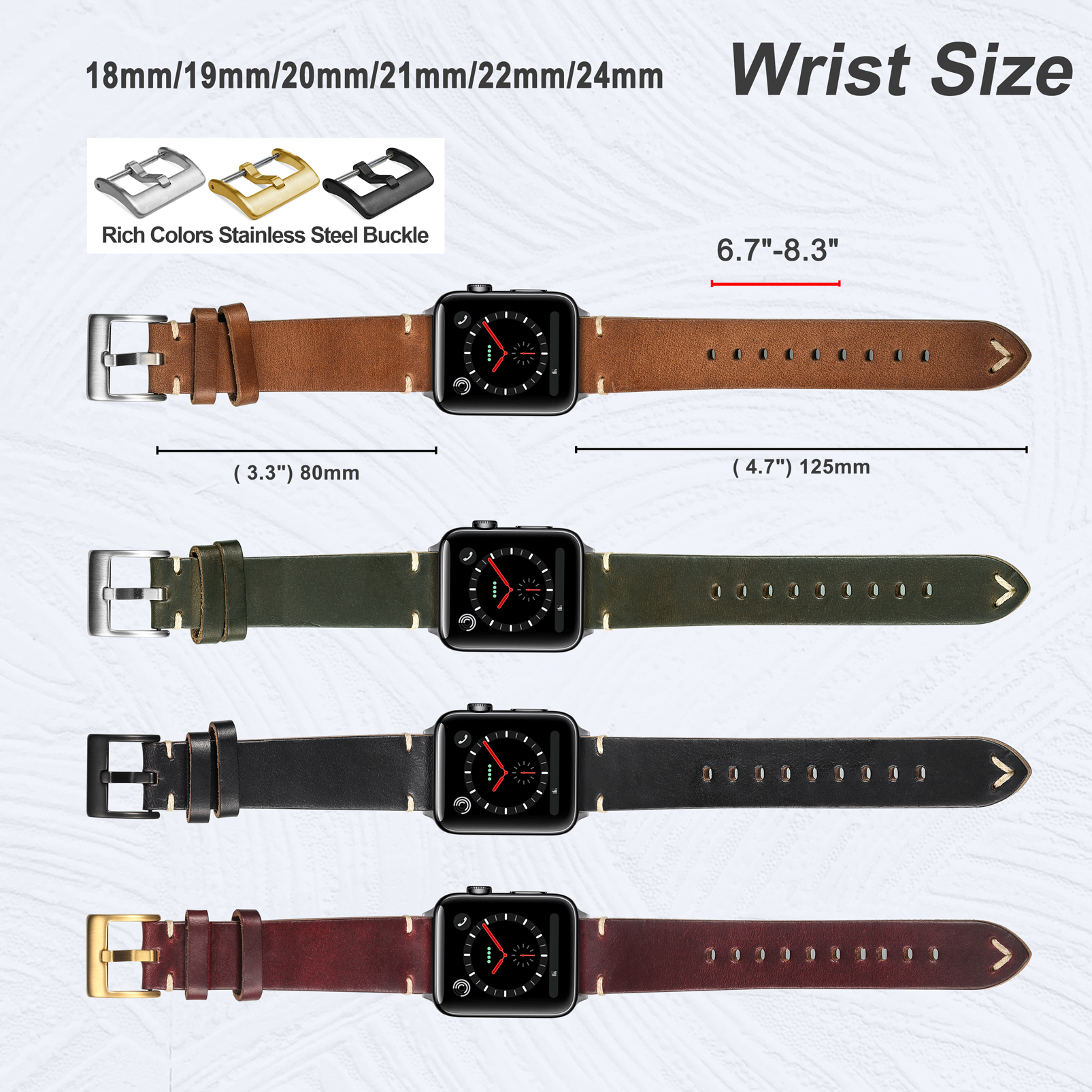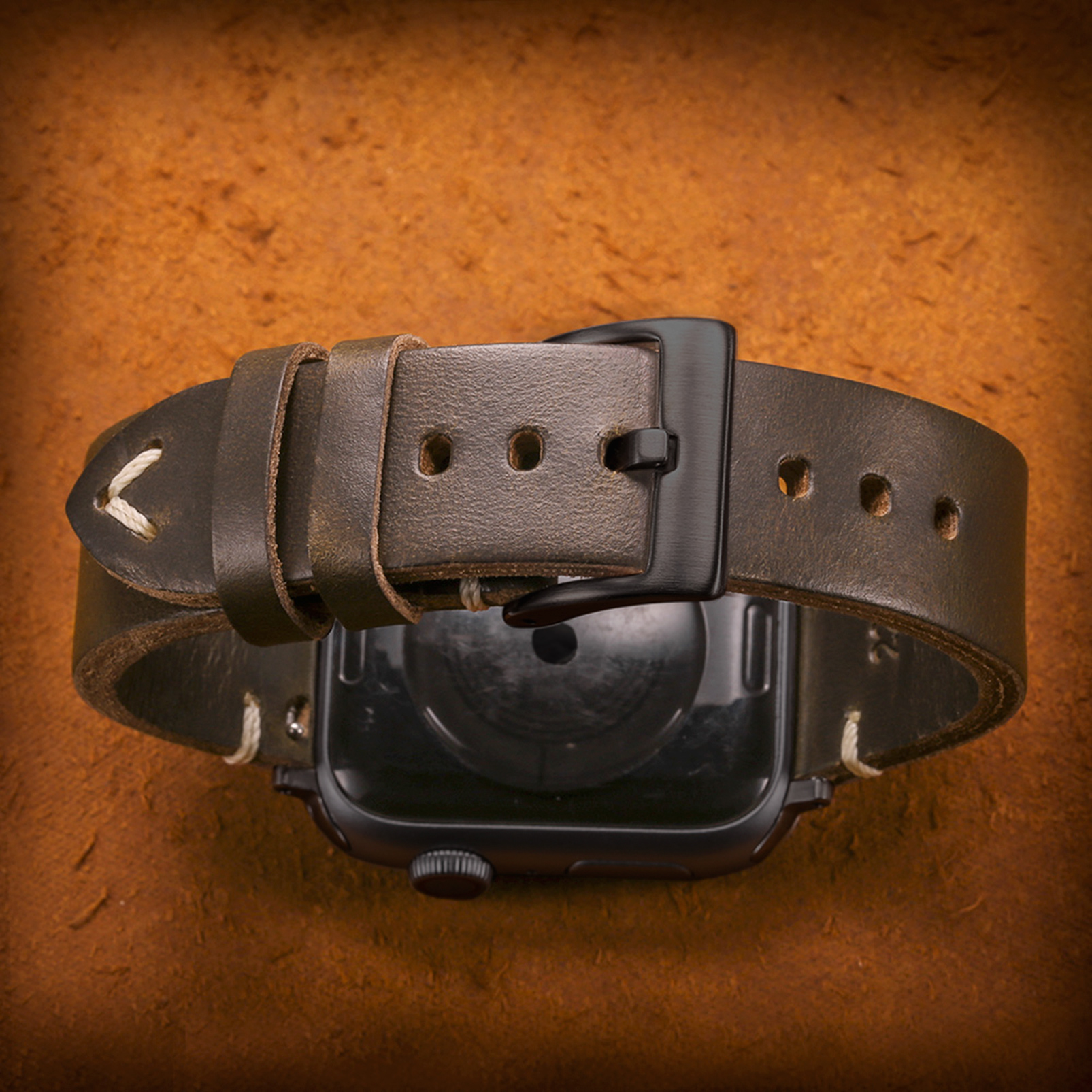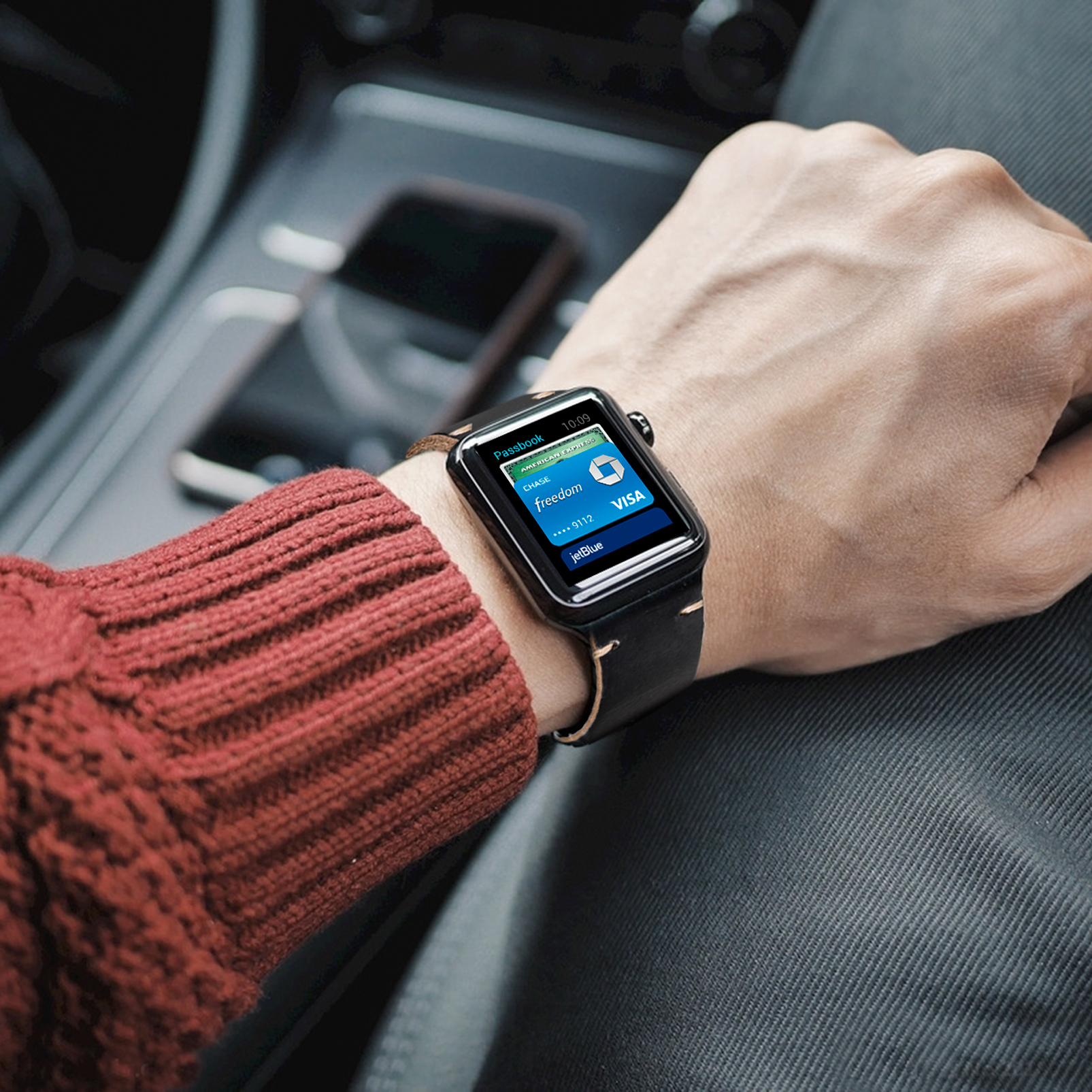 Horween Leather Apple Watch Bands | Hemsut
Tips: If you have a standard strap that you want to use as a strap for your Apple Watch, you can try using it with an Apple watch band adapters.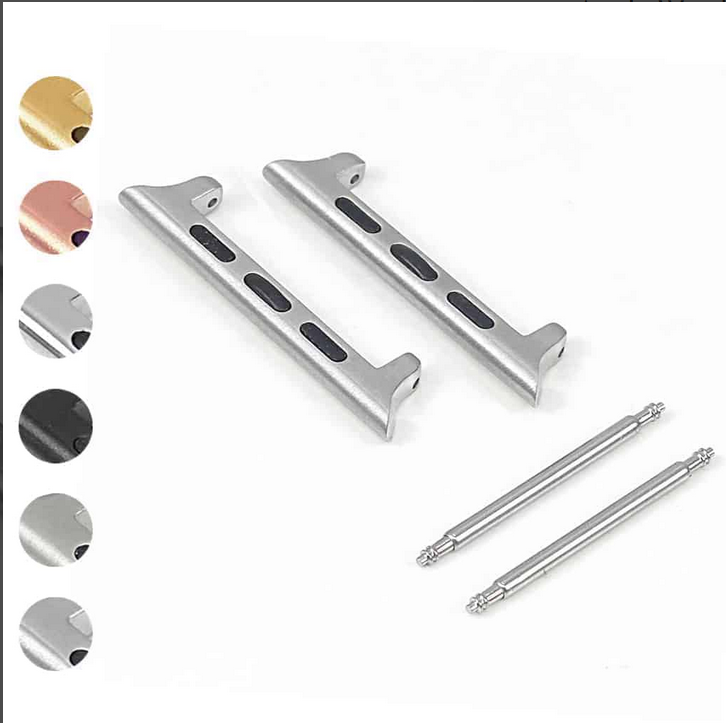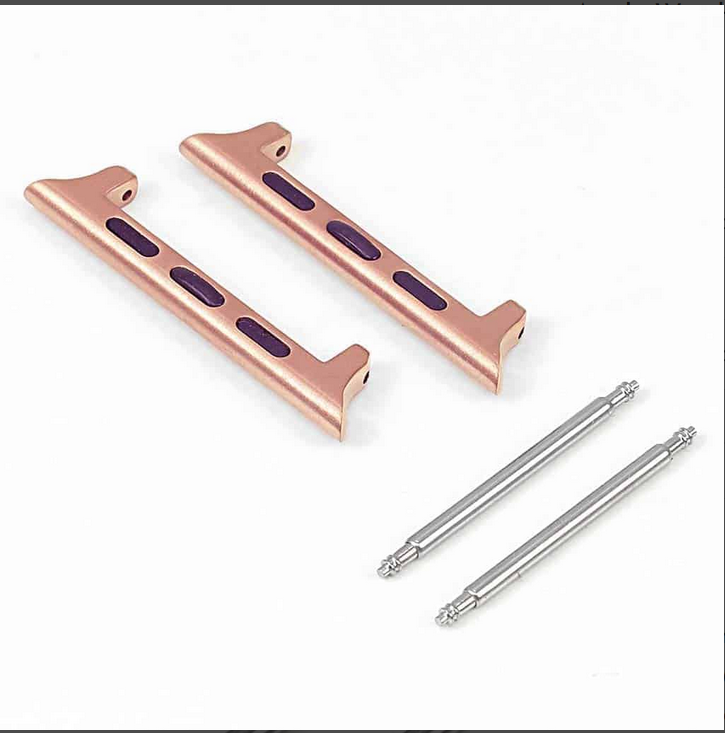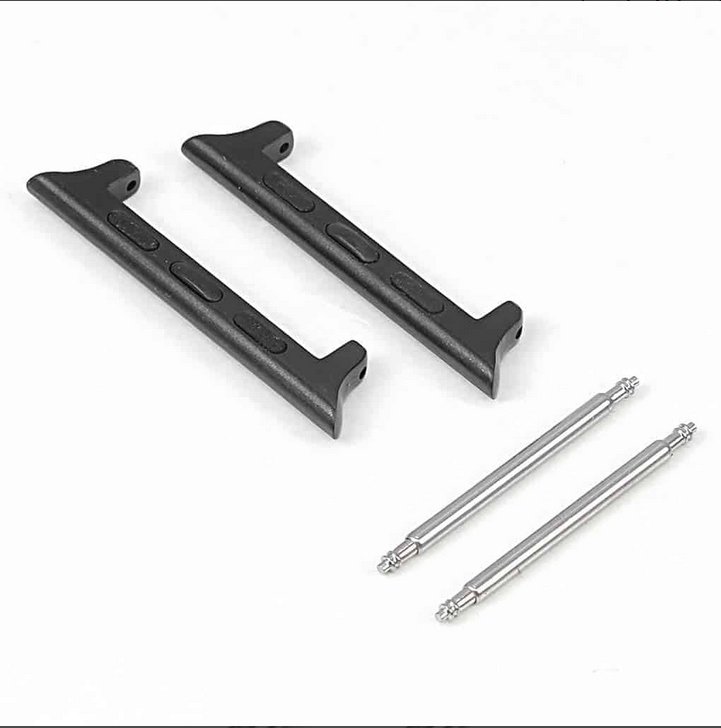 Apple Watch Band Adapters for Series Ultra/8/7/6/5/4/3/2/1/SE