Introduction:
Not long ago, Garmin held a new product conference for fenix 7 pro series. fenix 7 pro and epix Pro series continue the outdoor sports genes inherent in fenix series.
All series are standard equipped with LED flashlights, equipped with a new fifth generation heart rate sensor, and equipped with a more vivid and clear display screen. Strong battery life allows you to stop worrying about power, always stay energized, and continue to show Garmin professional performance in physical training, daily health and smart function data recording.
What Does Fenix 7 Pro Upgrade Compared to Fenix 7?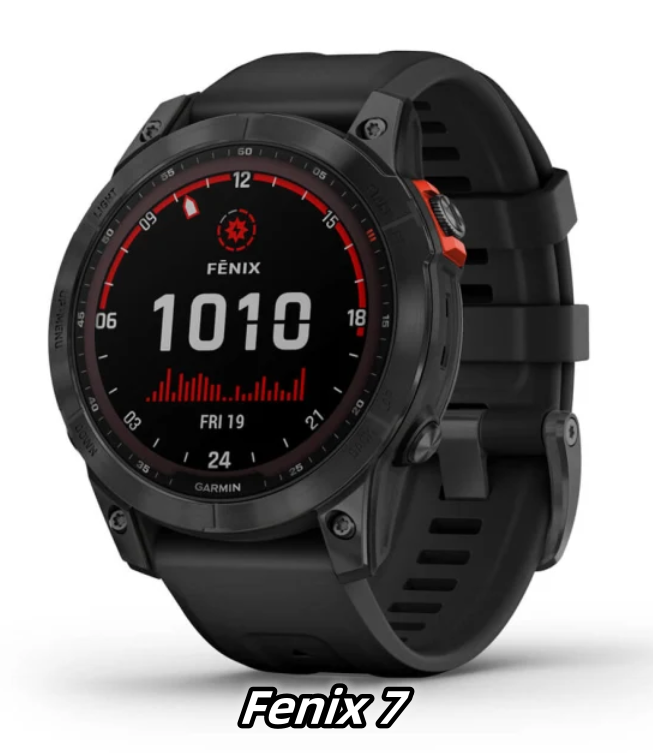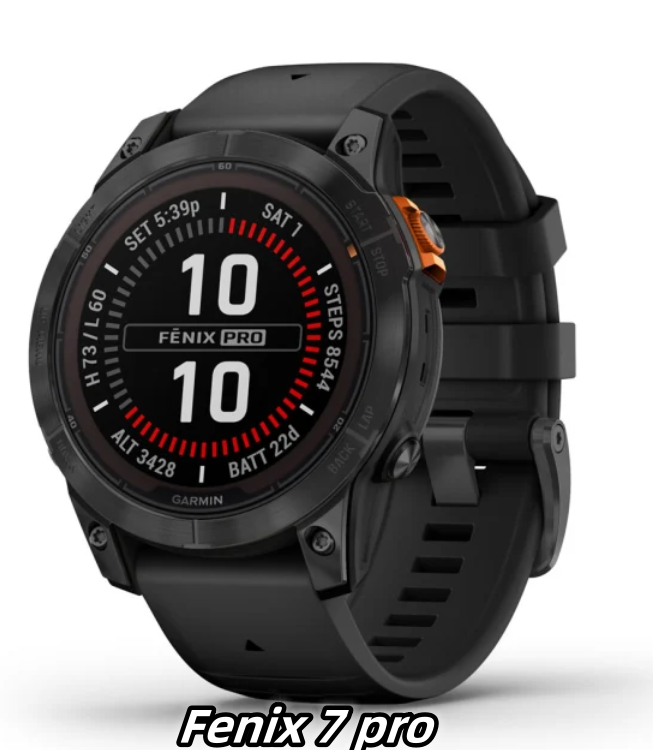 With the release of the fenix 7 pro series, most people are curious about what the fenix 7 pro upgrade is compared to the fenix 7 series, you can also check out the comprehensive guide I wrote a while ago about the fenix 7 series.
Fenix 7 pro means an upgraded version of fenix 7, but there will not be much change in the product upgrade, it continues the classic, but rich in details, only to meet the public's many imagination and requirements for outdoor watches.
All models of the Fenix 7 pro series are configured with dual-frequency multi-star, while the fenix 7s only has single-frequency multi-star.
Fenix 7 pro all equipped with LED flashlights, and previously only in the fenix 7x configuration.
Fenix 7 pro is fully equipped with solar energy.
The fenix 7 pro is equipped with an updated MIP display, which is more readable and clear in low light and full sunlight conditions, and reduces standby power while improving contrast and reflectivity, further improving the battery life of the Fenix 7 Pro.
The HILL SCORE climbing parameter is also added, which will automatically judge the user's steep climbing degree according to GPS signals, and is a parameter that provides an ability index for the training of mountain runners. The climbing score can calculate and score the uphill ability under many sports modes, showing the muscle strength of short steep slopes and the endurance of long gentle slopes. Tracking past performance helps users keep improving.
The Endurance score is increased to help users achieve training goals more efficiently. This index will be analyzed using factors such as maximal oxygen uptake and short-term/long-term training load.
The fifth generation heart rate sensor, the hardware has the measurement ECG, the heart rate module on the back and the current fenix 7 series 4th generation Elevate arrangement is significantly different.
All models increased memory to 32GB.
Added weather overlay (precipitation, temperature, wind, clouds) to the map.
Add more sports such as basketball, volleyball, hockey, ice hockey, soccer, American Football, stick tennis, rugby, Ultimate Frisbee, cricket, softball, baseball, ice skating, inline skating, archery, land, whitewater, kayaking, boxing, mixed martial arts, snorkeling, BMX, motocross, table tennis, squash, badminton, platformtennis.
Size specifications: fenix 7 pro has three dimensions, the same as fenix 7, namely, fenix 7s pro is 42mm, fenix 7 pro is 47mm, and fenix 7x pro is 51mm.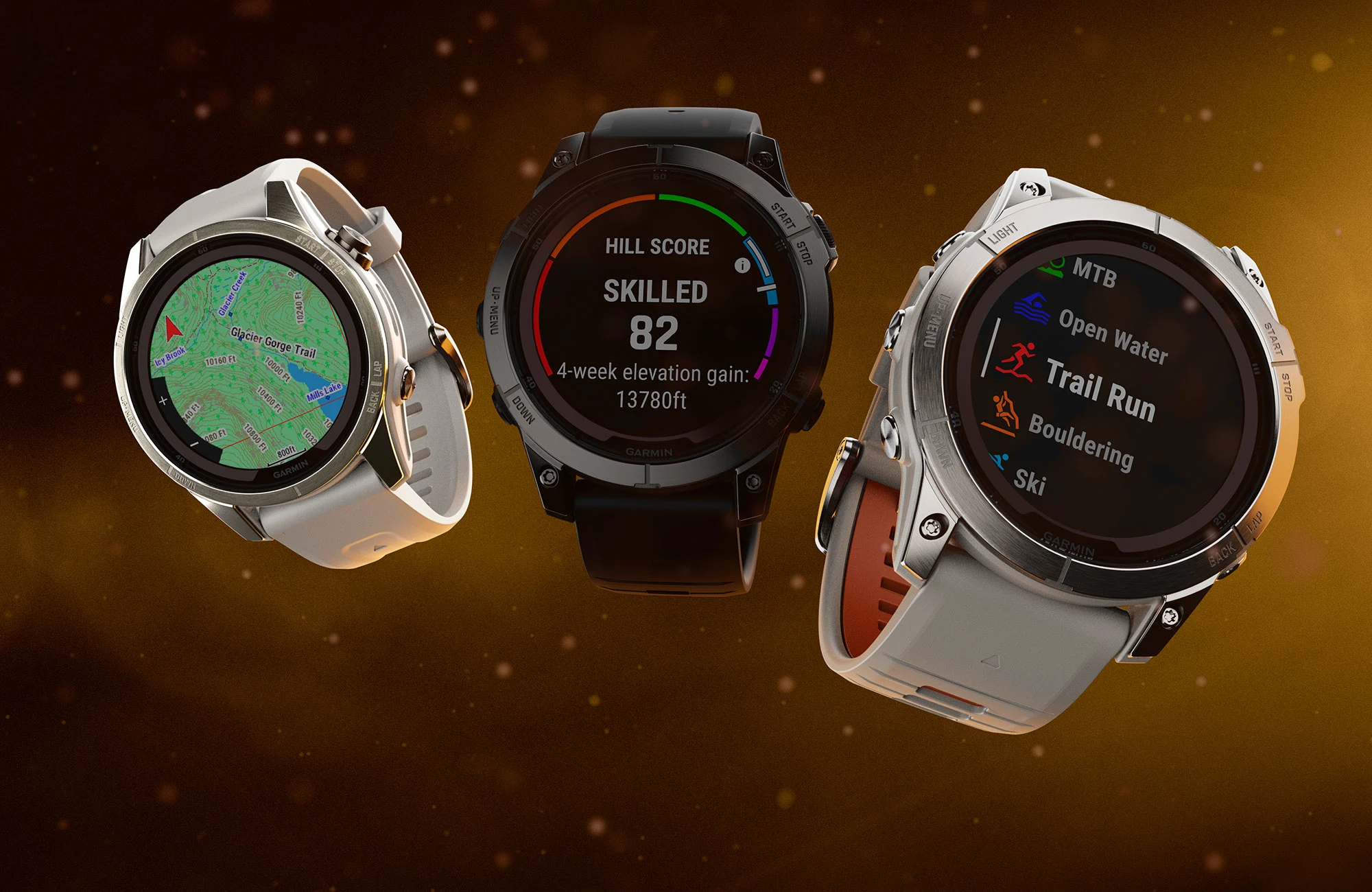 What Does Epix Pro Upgrade Compared to Epix?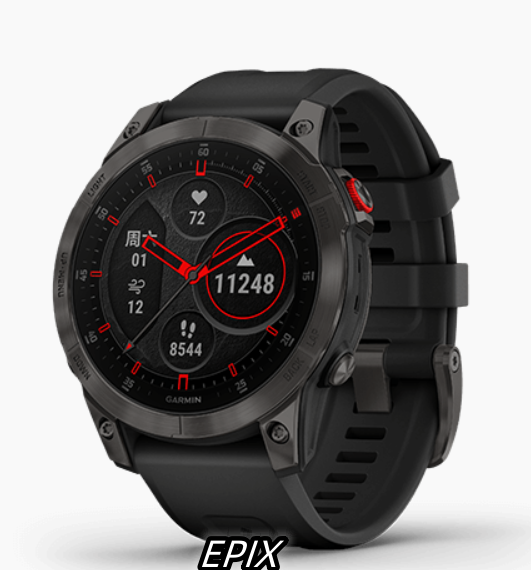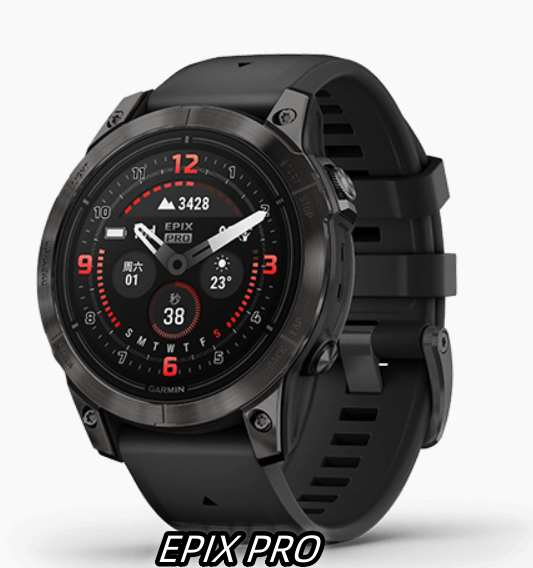 After Garmin launched the epix series business sports watch in 2022, it caused a boom in the business circle because of its excellent performance and excellent appearance.
Size specifications: epix pro this time to different user groups more choices, there are 42mm, 47mm and 51mm dial, both men and women can find their own dial, but also more fit the user's wrist, accurate measurement data while providing comfortable wearing experience.
Epix pro built-in LED lighting, there are four brightness can be adjusted, can also set different ststrobe mode, can also be used for distress, for outdoor lovers and women can effectively improve safety.
Epix pro uses the fifth-generation heart rate sensor combined with the Firstbeat professional algorithm. In terms of heart rate module, the most important upgraded stone green LED light source has been increased from the original 2 to which can further improve the heart rate accuracy in the scene of intense exercise, and can also accurately measure the venous blood oxygen concentration in an anti-interference environment.
Upgrades related to motor functions. Compared with the previous sports mode is more abundant, there are nearly 100+ activity modes, running, outdoor, water and so on are involved, but also for the first time added ball mode, including basketball, football, etc., the standard generation choice is more abundant.
The new climbing score and endurance score and other higher-order indicators, insist on wearing a certain cycle, it will evaluate your endurance and climbing score.
Epix pro screen for high-end AMOLED screen, touch silky, no similar products feel stuck.
Epix pro upgraded the fast charging technology, charging time from the previous generation of 2 hours reduced to 1 hour
Watch Bands Selection for Exip Pro and Fenix 7 Pro
Fenix 7 pro uses quickfit strap like epix pro, which is very easy to disassemble, install and clean, and Garmin also provides several colors of straps for users to replace, which is very good in terms of user experience.
However, they are all made of silica gel, which may be a little monotonous in the material. The response to different occasions is also slightly insufficient, so if you want to be equipped with different materials or richer colors according to different occasions, you can consider a third party strap, which will bring you different experiences and surprises.
Tips: Garmin EPIX PRO 42mm & FENIX 7S PRO is compatible with 20mm watch band, Garmin EPIX PRO 47mm & FENIX 7 PRO is compatible with 22mm watch band, Garmin EPIX PRO 51mm & FENIX 7X PRO is compatible with 26mm watch band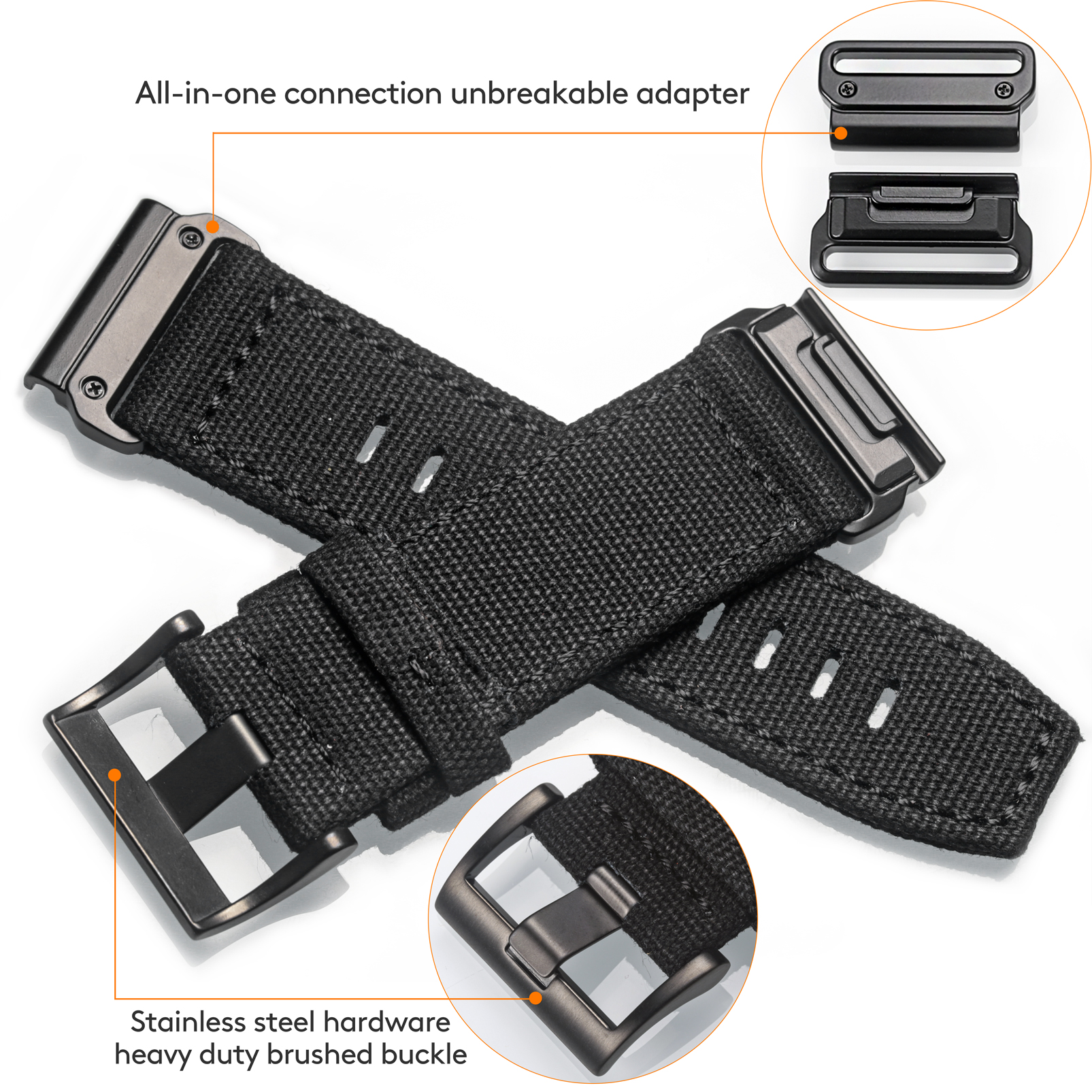 Hemsut| Garmin Nylon quickfit straps, Suitable for outdoor sports, and indoor scenes, simple style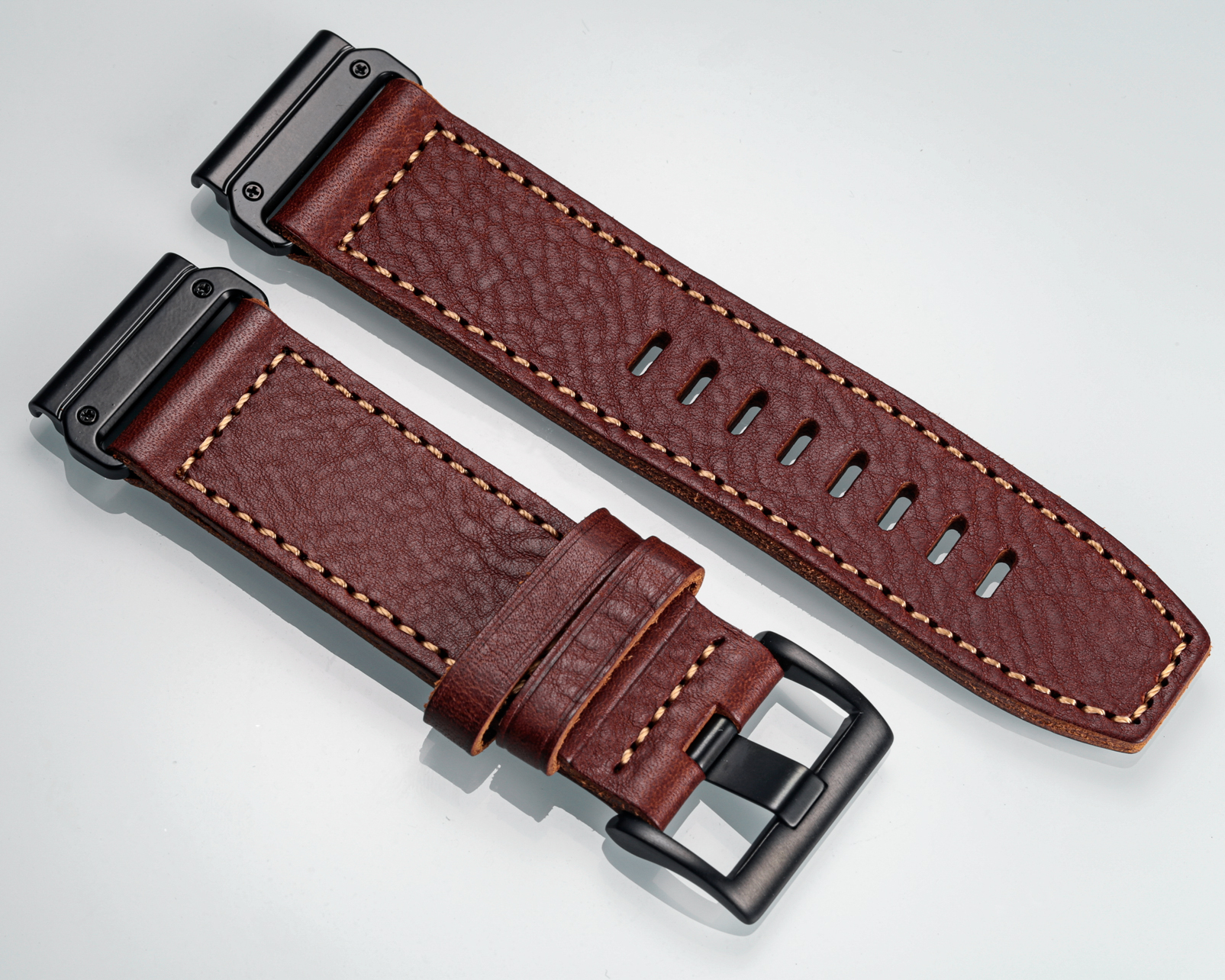 Hemsut| Garmin Leather quickfit straps, Suitable for business sports, Business style
How do You Choose Fenix 7 Pro or Epix Pro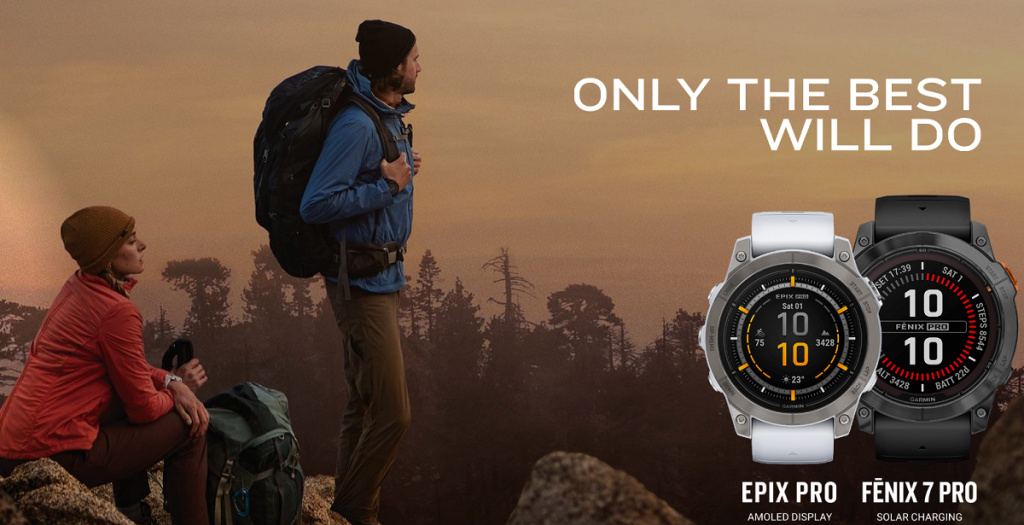 The biggest difference between fenix 7 pro and epix pro is the screen, which is AMOLED and MIP respectively.
A comparison of the fenix 7pro's MIP and epix pro's AMOLED screen: AMOLED screen is the trend of The Times, because of the progress of science and technology, so AMOLED screen will be better than in terms of brightness and battery life, and in the conventional situation, AMOLED screen is also clearer, in line with the current public habits, especially in the dark scene, the screen display effect is particularly delicate. The performance in the outdoor scene is not weak.
In addition, the Epix pro's screen quality and display are better than those of the Forerunner series.
But why in the excellent AMOLED screen, Garmin still continue to use MIP screen, because MIP screen has its unique advantages, can meet the needs of specific people, in professional outdoor sports, MIP screen is still very clear under bright light, ultra-long battery life and ultra-low power consumption of the steady on display function, which is AMOLED screen can not do. Because MIP is also constantly updated, the fenix 7 screen is not on the fenix 7 pro.
Simply put, epix pro is more suitable for general player sports and outdoor cross-country use, because fenix 7 pro is more suitable for professional outdoor cross-country athletes, outdoor geological terrain investigators, field photographers and so on.
Know more about HEMSUT activities and information on Youtube and Instagram
A placerat ac vestibulum integer vehicula suspendisse nostra aptent fermentum tempor a magna erat ligula parturient curae sem conubia vestibulum ac inceptos sodales condimentum cursus nunc mi consectetur condimentum.
Tristique parturient nulla ullamcorper at ullamcorper non orci iaculis neque augue.
Vestibulum a fringilla scelerisque ante nisl id taciti parturient praesent suscipit mi at id vestibulum cum vel purus suspendisse egestas ad aenean a penatibus urna.Dignissim senectus metus sodales euismod.