There is no question that smartwatches are getting more popular. For instance, in the first quarter of 2020, the global smartwatch market revenue grew by 20%.  According to Statista.com, this growth is expected to continue, increasing from 69.3 million units in 2019 to over 109 million units by 2023.
The numbers above mean that many people will be buying a smartwatch for the first time in the next few years. But how do you know which smartwatch is right for you in a market inundated with a vast choice in terms of colors, materials, and styles? How do you know which technology will work for you?
We have decided to make life easier if you are wondering how to choose a smartwatch for yourself. In this article, we look at the importance of getting a watch that matches your phone's operating system and the features you should consider based on your needs. We end the article by looking at the most common smartwatches in the market today.
What do you Need the Smartwatch for?
The first step to choosing a smartwatch is knowing what you need it for. There is a range of smartwatches now available for different functions.
On one end, there are fitness and health tracking or monitoring watches, like the Fitbit. On the other end, there are LTE-equipped (cellular) watches capable of smartphone-like activities, such as the Huawei Watch and Apple Watch Series 6.
Once you've decided why you need a smartwatch, you can move further down your buying journey.
Compatibility with Your Smartphone OS and Software
It's important to determine if the smartwatch you want to buy is compatible with your mobile phone (operating system) OS. Bluetooth connectivity is generally the mode of connection between smartwatches and mobile phones. However, compatibility between operating systems determines if the watch will work with your phone.
The Apple Watch will only connect to iOS devices, an iPhone, and an iPad. The Samsung Galaxy Watch will pair with lots of android phones (and the Apple products), but to enjoy 100% of its functionality, the watch should be paired to a Samsung Smartphone.
Some watches can serve as alternatives to an Apple Watch. These smartwatches usually pair with both Apple's iOS and Google's Android OS devices. Watches like Pebble and Alcatel OneTouch are in this category.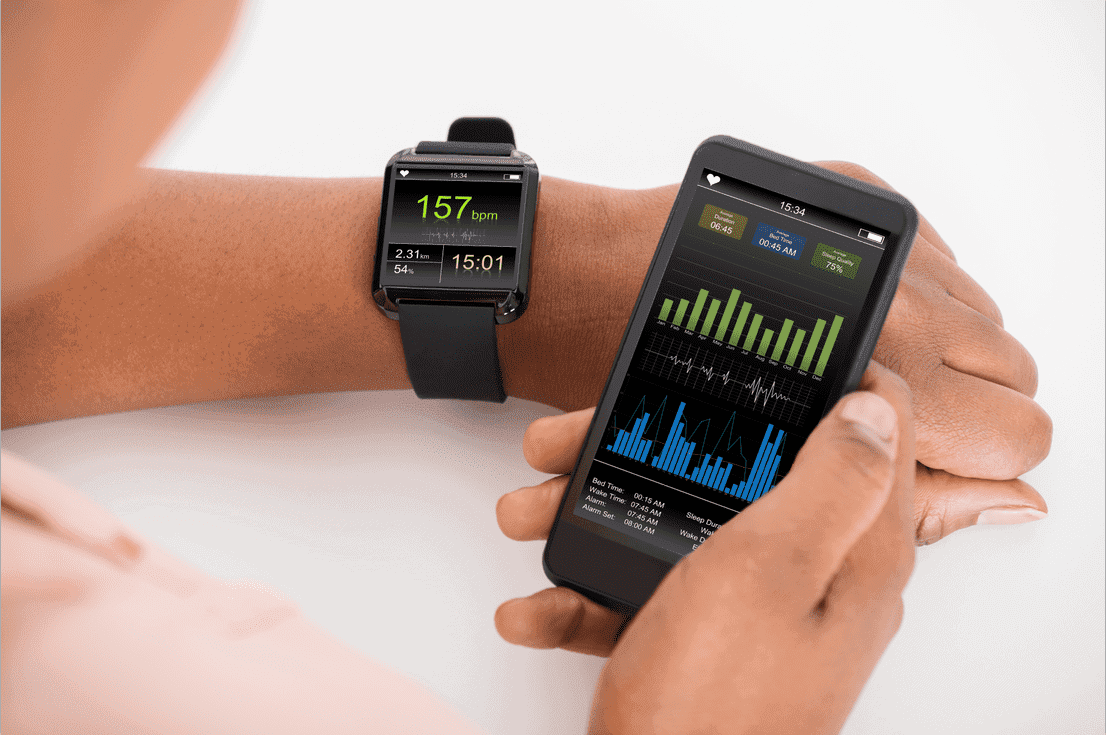 Black & Orange Nylon Apple Watch Band | Hemsut
Price
Writing for Veditto.com, a tech blog, Pankaj Kheriwal advises that "for the first-time buyers, a range of $100 to $200 is recommended." Kheriwal continues, "You can easily get all kinds of features in this price range."
On the other hand, Valentina Palladino writes for the tech website Engadget.com. She proposes that the best smartwatches generally cost between $200 and $350. In comparison, the specialized ones can easily go for more than $500, which she recommended for elite athletes.
If your pocket is deeper, you could go right to the top slice, which is the luxury line of smartwatches that cost easily over $1,000 a unit. In this range, you are looking at brands like Tag Heuer.
Whatever you end up with, it's essential to consider what you will be using the smartwatch for and the image you want to project. For some, image is everything, and for others, it doesn't make much sense to pay too much for a device with features that they will never use.
Style and Display
We all have different tastes and preferences. Considering the following style and display elements will ensure that you get a smartwatch that will satisfy you.
Wristband
Even though many people and manufacturers tend to overlook this element, it is one of the most critical parts of the watch. It determines whether the watch will be comfortable or not.
You want to get a wristband that will complement your different clothing styles. Good smartwatches now make their straps replaceable and open to customization by third-party designers. This could make it possible to put on the same watch with different watch bands.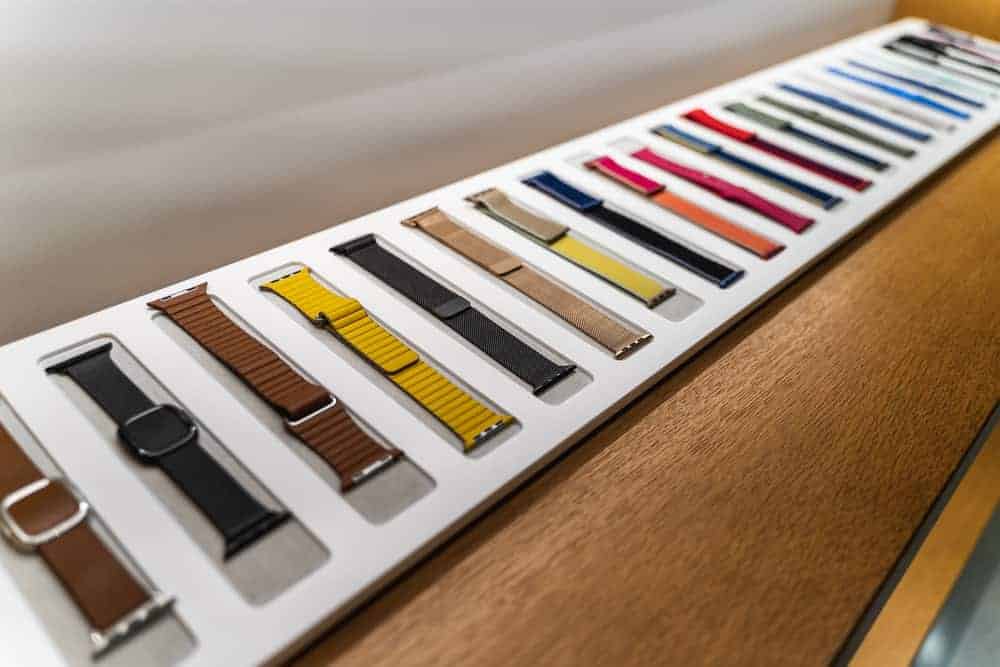 Display and Size
There are a variety of display options to choose from: AMOLED and LCD. While the latter can be aesthetically appealing, it consumes more power. On the other hand, the LCD screen can deliver clarity but lack aesthetic appeal.
Interface
Some watches have touchscreens, and others are controlled by traditional knots on the sides. It could be challenging and irritating to use a touchscreen that small with your fingers. To mitigate this challenge, some manufacturers are making their smartwatches bigger. You end up with a tradeoff between a bigger and practical device and a beautiful smaller one that is hard to work with.
Charging and Battery Life
The smartwatch technology is relatively new, and the battery development is still in its early stages, as they quickly run out of power. Batteries can last anything between two days and three weeks.
The ones with longer-lasting batteries may likely be more expensive, or they may not have the same features as those that are power-hungry.
Waterproofing/Water Resistance
Water-resistant smartwatches can be very useful for users with jobs or activities that require constant interaction with water and those who work out. There are different water-resistance levels. Those above 5ATM ("water-resistant to up to 50 meters in depth for 10 minutes") can be used for water sports and deep-sea diving.
Durability
A useful smartwatch should be built sturdy to last for years. Look at things like the wristband. While the naked eye may be deceiving, it's often easy to tell how sturdy something is by holding and looking at it closely. Look at the reviews to see what those who are already using the watch think about its durability.
Features to Consider When Buying a Smartwatch
Your smartwatch can only meet your needs if it has the features that make it able to do so, based on your different activities. We identified some features that you need to consider when buying your smartwatch:
Bluetooth and Wi-Fi Connectivity
Some smartwatches use Bluetooth connectivity only to pair with the phone. Once the device is synced, the user can receive various notifications like calls, texts, and emails.
Other devices connect by both Bluetooth and Wi-Fi. The advantage of such devices is that you can remain connected when your phone is not with you. However, both your phone and your watch should be connected to the Internet for you to use this feature.
IR Sensor
The IR Sensor (also called the IR Blaster) is a useful feature for home automation systems. It can be used to control home appliances like the television and the air conditioning unit.[/vc_column_text][/vc_column][/vc_row][vc_row][vc_column][vc_column_text text_larger="no"]
SIM Card Support
Smartwatches that support SIM cards usually perform all the essential functions of a smartphone: make and receive calls, texts, and emails, surf the Web, and use social apps. They are called standalone smartwatches. You will choose such a watch if you don't want to worry about having your phone with you all the time.
Activity Tracker and Fitness
Several watches come with multiple sport modes, such as swimming, running, mountaineering, cycling, treadmill running, and hiking. They track a user's fitness in all these activities.
Some come with a barometer for measuring elevation while hiking or mountain climbing, so you would want to consider the activities you want to track when choosing a smartwatch for you.
App Selection
Many popular phone apps are joining the smartwatch space, and the number of cool new apps is steadily increasing. Check if you can personalize the smartwatch you want to buy to suit your lifestyle and needs for easy access and use.
Answering Calls and Messages
Most budget watches don't come with microphones and speakers; therefore, they can't answer calls. They can, however, be used to decline calls and also send messages.
Emergency SOS
This is a great feature to consider, especially for the vulnerable, like kids, people living with disabilities and chronic conditions, and the elderly. It sends an alert, a message, and the location to the preselected contact list in an emergency. Some come with select buttons that you can press multiple times to activate the SOS.
GPS
Smartwatches can also come with a built-in GPS that can come in handy for tracking running routes and distance while the smartphone is safely at home. This is a feature you would want to consider if you were buying a smartwatch for a kid.
Music
You can also store music on the internal storage of some smartwatches. Others without sizeable internal storage space have music control widgets that control the smartphone's music player.
Voice
The hands-free feature of the smartwatch can allow you to give voice commands. You could use this feature to record memos and read text messages when the watch is in hands-free mode.
Camera
The cameras on a smartwatch are not as sophisticated as those on mobile phones. Still, they can take pictures and record videos for both recreational and emergency purposes. Spy watches come with hidden cameras with night vision lens.
Notifications
Smartwatches usually give notifications for phone calls and messages only. Notifications for other social apps may not be received on the watch. More sophisticated watches allow for downloads of these apps on the watch so they can receive notifications.
Link Alarm
The link alarm feature allows the smartwatch to alert or ring when it disconnects from the paired mobile phone.
Mobile Payments
Smartwatches can now be used to pay for services via the built-in NFC (near-field communications) contactless pay or the MST (magnetic secure transmission) at credit card terminals. They can function in the absence of the user's debit or credit cards, as long as those cards are stored in the watch.
Personalization
Good smartwatches offer third-party customization for straps and colors, meaning you can buy the watch (face) and different colors or types of stripes, ranging from silicone to leather.
Common Smartwatches on the Market
The smartwatch market is inundated with various smartwatches, including Apple, Samsung, Fitbit, Amazfit, and Wear OS. Below are the three most popular ones:
Apple Watch
The Apple Watch is generally considered to be the most advanced of all the smartwatches. It comes with loads of in-built apps that are useful, and it is very accurate in all the logging and tracking of health and fitness. It also has voice control, built-in GPS, and contactless pay right from the wrist. It only pairs with iPhones, thus can't be used with Android devices.
Wear OS
If the Apple Watch is too expensive for you, you can always go with Wear OS. It works with both Android phones and Apple iPhones and comes much cheaper. This smartwatch comes with several standalone features like messaging and Google Health tracking.
Samsung
Samsung is well known for producing products that cut across different budgets. You can get a smartwatch for as low as $59 up to about $400. Their smartwatches can operate with both Android and iOS.