In modernity and technology, where Apple watches are seizing the whole watch market across the globe, special treatment becomes essential. Keeping the same desires of Apple watch bands enthusiasts, Hemsutwatchbands have released five new apple watch bands. Scroll down to gather more data about the same.
Overview
Buying Apple watches is mostly inaccessible to people, and if you are one of those who can afford it, then you must enjoy wearing it. The only thing that you might be finding weird about the Apple watches is that there comes a universal watch band attached to it. Adding charm to the watch strap isn't too challenging if you find a perfect team of manufacturers who endow you with quality watch straps for your Apple watch. The best thing about watch bands is that these can offer multiple looks for a single observation. If you want to keep wearing your apple watch all the time but feel bad that wearing the same thing on different occasions can be tedious, watch bands offer a lot of comforts. Here are some more things you need to know about watch bands that are as follows.
What kind of band comes with Apple watch?
A standard Apple watch comes with a sport band or sport loop straps. There are 23 standards Apple watch model available with different case color and different band options. If you are with enough budget in your pocket, you can also choose a premium option and select the stainless watch band, Nike+ option and HERMES watch band option. The entire Apple watches with these original watchbands that are classy and comfortable. But, when you keep wearing the same watch every day with the same strap, it is quite evident to be monotonous. Though the quality of bands that come with Apple watches is highly impressive, yet a single choice of material is the only hard thing you face in case of Apple watch purchase.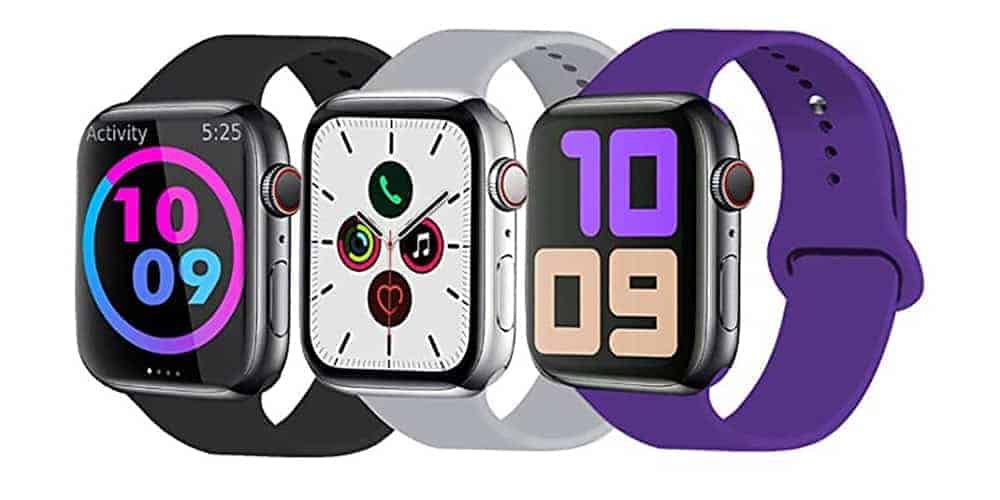 What are the most expensive apple watch bands? Why are they so expensive? Are they worth the money?
Making your watch stand out of rest is not an effortless task, but it can be if you get a right strap. To fulfill this need, companies manufacture a plethora of varieties among the Apple Watch bands. Here is the list of most expensive apple watch bands.
Making your watch stand out of rest is not an effortless task, but it can be if you get a right strap. To fulfill this need, companies manufacture a plethora of varieties among the Apple Watch bands. Here is the list of most expensive apple watch bands.
Encre/Béton Swift leather double tour watch band ($489) by Hermès
Cognac Alligator Apple watch strap ($255) from Shinola
Watch Strap with Charms ($150) by Coach.
Aubergine Modern Buckle ($149) by Apple
While counting these few luxurious and pricey apple watch bands, you can find countless other bands for Apple watches.
The high-priced values of these watches bands usually give quality as the justification. There is no doubt that these handmade lavish watch bands must have incredible quality justifying the cost, yet it can be highly painful for those who buy Apple watch band from savings to fulfill their passion once. In short, these watch bands substantiate their high-prices for those who can afford effortlessly.
When you buy an Apple watch, you spend too many pennies on it that you become unable to spend more money on the watchband. The watch bands are usually tokens of variety that come with our watches, and if we get it in nearly equal to the price of the watch, then disappointment is quite usual. So, if you are running out of money after investing in the clock, buying an expensive Apple watch band is not worthy. However, if you have an abundance of money, then its worth is justiciable for you to buy.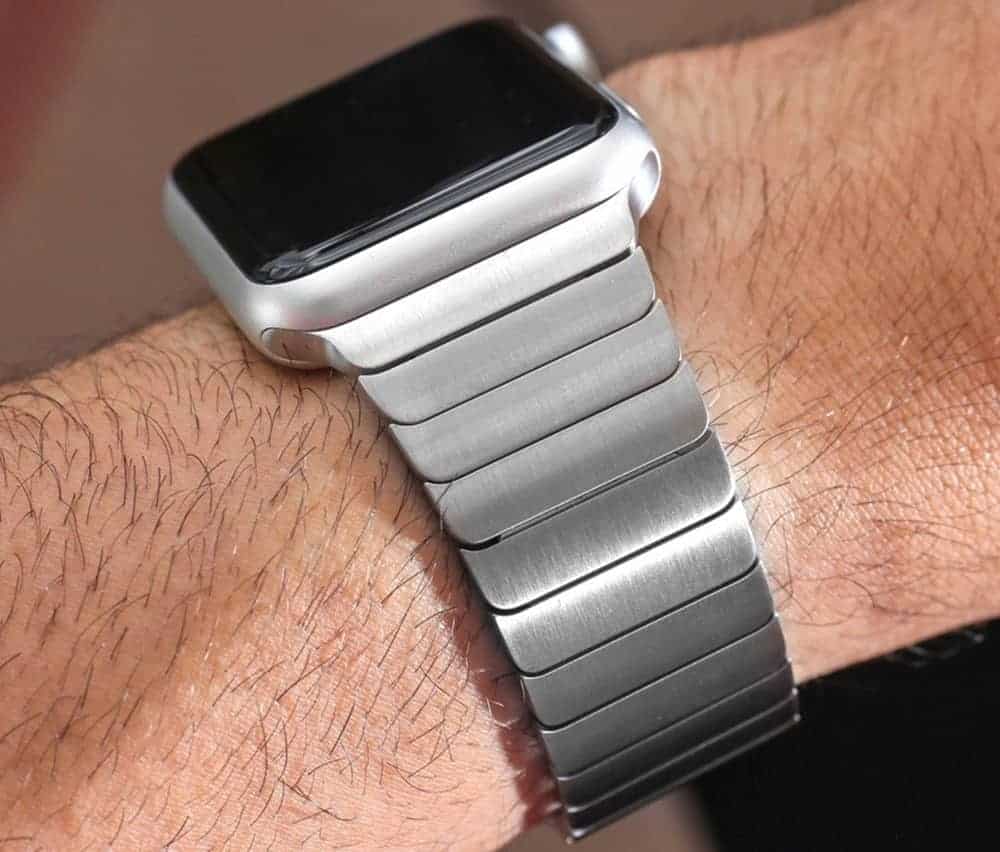 Are 3rd party Apple Watch Bands right?
When it comes to 3rd party Apple Watch bands, it is too challenging to be judgmental. The reason being the difference in quality offered by distinctive companies and enterprises makes the answer variable. If the manufacturers ensure the quality, then 3rd party Apple Watch bands are the best choices to go. The most prominent thing is the lower price and ample of varieties for different occasions. You can choose the material of your choosing along with the colors to make your Apple watch look different every time you swap a strap rather than a dull black all the time.
Unlike traditional watch, an apple watch can be compatible with an 18mm watch straps, 20mm watch straps, 22mm watch straps or any other size watch straps, all you need is a suitable adaptor with correct size to your apple watch. For example, Apple watch band 40mm or 44mm can also use a 22mm watch band as replaced straps as long as they have the correct adaptor.
5 Best New Release Apple Watch Band
Being an ideal sales company of watches, we love to keep updating our buyers and audience with the latest watch trends and our releases. We are glad to share the details of the newly released apple watch bands with the same intention. These bands add charm to the wearer's wrist while elevating the grace of an Apple watch band. Scroll down to know all the minute details.
Silicone Hybrid Leather watch bands
An incredible category of watch bands that can never disappoint you is a leather watchband. When you are getting its blend with silicon material too, then it becomes irresistible. Typically the silicone hybrid leather watchbands have released a little while ago to adorn your wrist with remarkable quality. While the inner layer of silicone endows you with comfort, the outer leather adds grace to your watch strap. The most prominent thing about these bands is that you will not have to undergo any allergies or irritation as we ensure the quality of the watchband at first before launching. Another best thing is the water-resistant property of the watch band that makes it highly exclusive. All in all, now you have the best choice to replace your Apple Watch band with something that matches the quality of the same.
Apple Watch Bands | Silicone Watch Bands | Black
Weave Nylon watch band
Brimmed with vibrancy and rigidity, weave nylon watch band in royal blue color is another perfect choice. Hemsut watch bands endow the users with a vast collection of watch straps where Apple watch bands are the latest additions. Being specific about this weave nylon watch band, you must be glad to see the belt's holes. These holes are outlined with metal so that there is no unraveling of thread. So, now when you have got triumph over the biggest fear of unraveling, you must know that nylon watch bands come with inherent water-resistant properties that can allow you to work out without worrying about your sweat freely. If you love silk and not getting any such option in Apple Watch bands, then it is the best alternative. Its low price and durable property can add more flavor to your purchase and make it the best.
Black & White 3rd Party Apple Watch Bands | Hemsut
 3.Canvas Denim Apple Watch Bands
While fulfilling the denim's desire, Canvas Denim Apple Watch bands enthrall the hearts of buyers with its fantastic finishing. Generally, we choose pieces of denim for its ease to go well with any apparel from our wardrobe. The same is the case for these watch bands, as these are a perfect fit for every occasion. Whether you are seeking a watch band replacement for your daily college or looking for something to go well with your office suits, denim is an irreplaceable choice. Its fine finishing adds more allure to the band. Then comes the rough and tough look of the Canvas Denim Apple Watch bands, which never let your watch band go out of fashion irrespective of the season. The last but not the least is the white threads popping boldly from the band that elevates the beauty of your wrist along with your Apple watch. Over and all, you will never regret buying this band for your luxurious Apple watch.
Apple Watch Bands | Canvas Watch Straps | Black
Canvas watch bands
The canvas watchband is another treat brought by Hemsutwatchbands on your table. The sleek look and amazing quality of the band are the most effective upshots of this watch strap. It adds grace not merely to your watch but wrist too. The washable property of these bands makes these fall under the category of unique pieces. Another unique feature of the strap is the small leather patch that carries the holes over sit to make holes captivating. The watchband made with a great outdoor fabric is highly sturdy and durable. Even it is an ideal choice for those who keep wearing their Apple watch on heavy duties too. Without worries of sweat and liquid falling, you can keep wearing it while forgetting that you have worn something.
Apple Watch Bands | Canvas Watch Straps | Black
Horween Chromexcel leather apple watch bands
Last but not least, in the list of newly released apple watch bands comes the Horween Chromexcel leather apple watch bands. HORWEEN CHROMEXCEL leather as a very quality material plays a very important role in different leather crafts, like shoes, handbags, and clothes. They have been in a leather career for up to 100 years. This Chromexcel leather apple watch band not just displays a perfect natural pattern, but also comes with a very beautiful smell with it. Not merely these bands add lavishness to the watch, but they also make watch perfect fit to set on the wrist of a millionaire. Manufacturers have kept one side of the strap pointed and added a small pinch of weaving, and it becomes highly unique. Apart from the world-class leather, it has perfect loops too, which makes these bands look classy. While intending to add decency, manufacturers have also powered the watchband with small knots near the joining points of the watch and strap. The concluding thing that grabs attention the most is the sleek finishing of this comfortable leather watch strap.
Apple Watch Bands | Horween Leather Watch Straps | Natural
Conclusion
For the time being, at least, we have brought these fantastic Apple watch bands to your table to add charisma to your wrist. But, you can expect a plethora of other watch band straps coming in near or far future. Stay tuned with us to remain synchronized with the world of watches and keep giving the best treatment to your eyes and wrist while watching and shopping, respectively.